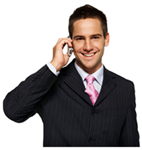 The Times of India reports that Nokia claims to have gained huge traction in the enterprise space, adding over 400 firms as customers for its Lumia range of smartphones.
"Bring your own device (BYOD) has helped us gain strong ground in the enterprise segment, especially for our Lumia smartphones. With Microsoft as a partner with us, companies have access to productivity solutions as well," Nokia India director, sales, Raghuvesh Sarup said.
"CIOs are primarily concerned about the security aspect which is again well taken care of by Lumia range, he added.
Besides security the Lumia range also offers a lower total cost of ownership for services like email and the Microsoft Office suite along with enterprise grade security, making us a suitable choice, he added.
"BYOD has also helped since it is the consumers that connect with the Nokia brand and trust us for their office and personal needs," he said.
Companies that have come on board recently include GMR Group, Tech Mahindra, Deloitte, KPIT, Qualcomm and Emerson among others.
With the collapse of Blackberry, the high price of ownership for the iPhone and security issues with Android the enterprise market is certainly up for grabs, with Microsoft and Nokia potentially grabbing a significant share there.
Thanks Wayneo for the tip.