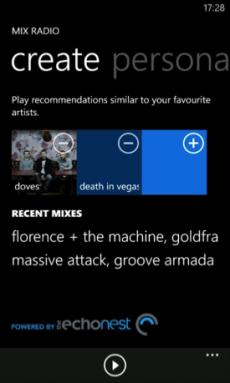 Nokia's Music service has arrived in the United Arab Emirates.
Uniquely it features a large number of local artists, making the 150 tailored and curated mixes very relevant to local users.
The playlists span a wide spectrum of musical genres from Khaleeji, Arabic, Bollywood and international labels such as Universal, Sony and EMI and also many local Arabic labels such as Meloday, Mazzika and Qanawat along with Bollywood's T-series, Yash Raj, and Eros, featuring artists such as Mohamed Abdo, Rashed Al Majed, Abdul Majeed Abdullah, Nancy Ajram, Myriam Fares, George Wassouf and many more.
"Nokia Music is great for discovering new music as it's the only smartphone music service out there offering access to millions of songs out of the box without the need to sign up, sign in, or endure adverts in between enjoying the music. Today we also launch as part of this service a premium feature – Nokia Music Plus with ability to skip unlimited tracks and cache all the playlists offline," said Tom Farrell, Vice President Nokia Middle East.
"The UAE is a melting pot of different cultures. This is why we have ensured that we are offering a diverse collection of music that suits people's different tastes covering Arabic, Bollywood and international music. We have worked extra hard to ensure our service meets the expectations of the inspired, demanding, and active music fans in the UAE," added Farrell.
Nokia Lumia owners can find the Nokia Music app in the Nokia Collection in the Windows Phone Store.
Via Tbreak.com, thanks Fahd for the tip.