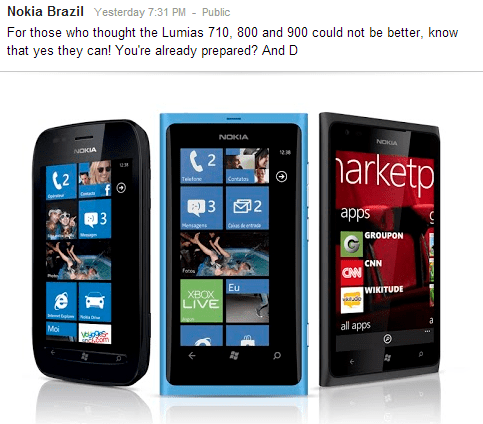 Nokia Brazil posted the above on Google Plus, asking us if owners of the Nokia Lumia 710, 800 and 900 were ready for their phones getting even better.
While they do not come right out and say it, we think chances are that they are talking about the pending Windows Phone 7.8 update, and it should be reassuring to Nokia Windows Phone 7.5 owners that the full range of Nokia's first generation handsets are represented.
Thanks Luandersonn for the tip.