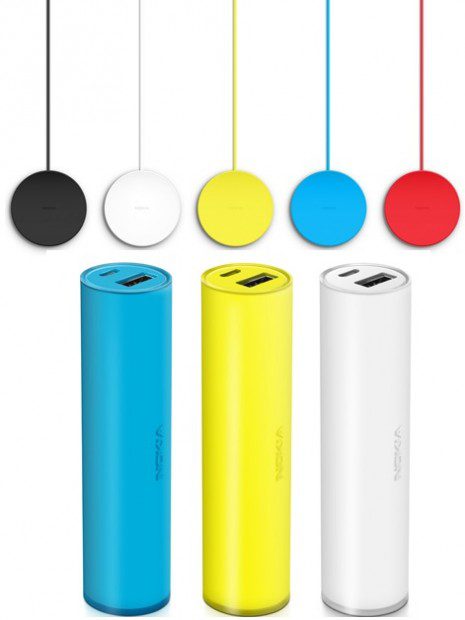 Nokia today announced two new portable chargers for mobile devices. DT-601 – wireless charger and DC-19 – Universal portable USB charger are the two new accessories announced today.
DT-601 is a Qi compatible wireless charger that will come in five different colors yellow, cyan, bright red, black, and white. There is also a LED light that will let you know whether you device is charging. It will cost €29 and availability will first start in Asia-Pacific from this month, rolling out to Europe and America in the following months
DC-19 is a universal portable USB charger that will allow to charge your device when you are on the go. The DC-19 packs in a 3,200-mAh battery, measuring at 99.5mm long and with a circumference of only 25.4mm – small and powerful. When fully charged, the stand-by time of the DC-19 well exceeds six months. The handy LED indicator lights are great for checking on the battery levels. You can use the same cable to both charge your mobile device and DC-19 charger. The available colors will be cyan, white and yellow – with color matched USB – microUSB cables, too. The planned availability of the DC-19 is from this month and will cost €29.
Check some more image after the break.
via: Nokia Conversations