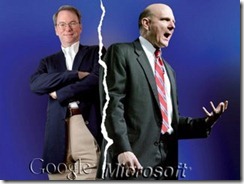 Gartner analyst Nick Jones has looked at a potential alliance between Nokia and Microsoft, as rumoured recently, and found many obstacles, and some advantages.
He notes that their is a question of how the benefits of the ecosystem will be divvied between the two, with Microsoft at the moment benefiting the most from Application and Zune sales, and from the use of their online services.  For Nokia to come on board Microsoft may have to allow Nokia to benefit from app app sales, allow Qt on their devices, allow the use of Ovi maps and so forth.
In the same vein he also expressed concerns about how the carriers would react to a new force disintermediating their subscribers from their services, saying "an alliance between Nokia and Microsoft might raise hackles, because together they could be almost as scary as Google."
He also worries about Nokia's roadmap for tablets and so forth, areas where Microsoft does not offer any real alternatives at present at all.
Further obstacles include existing partnerships between Nokia, Yahoo and Intel, questions about the future of Meego, and the Microsoft's strict control over the hardware features of Windows phone 7 handsets, which would restrict Nokia's ability to differentiate their handsets.
He concluded:
The bottom line is that any alliance between Microsoft and Nokia around WP7 would be complex. There are opportunities for synergy, but both sides would have to trample on some of their dreams to make it work. I'm not sure that either is desperate enough yet for the optimum deal to emerge.
In my view however his concerns are largely based on the likely mistaken belief that Nokia would wholesale abandon Symbian and Meego, something which I think is rather unlikely.  Much more likely is Nokia pursuing a multi-OS strategy, with an extra line of Windows phone 7 handsets, likely for the US market, which would mean most of these obstacles would evaporate. This is a strategy which Samsung has been pursuing rather successfully for many years now.
In any case Nokia's strength has never been their OS ecosystem, so offloading the job of promoting it, attracting developers and maintaining the ecosystem to Microsoft may be a relief to them after all, allowing the largest dumb and smartphone OEM to get back to doing what it does best – selling phones.
Read the full post at Gartner here.