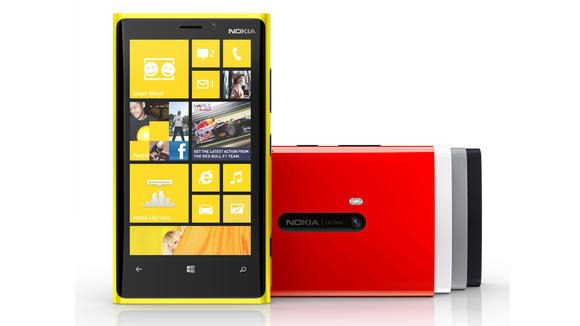 Nokia's Head of Design, Marko Ahtisaari spoke to Wired about the new Nokia Lumia 920. Noting that the company has moved design as central to product decision making process (see the microSD card issue), he said 'This [handset] looks less like a product coming off a production line in a factory than a product that might have grown on a tree.'
"Our products are human," he says. "They're natural. They're never cold. That's partly driven by colour, but also partly how they feel in the hand. The grandest way I could put it, is post-industrial."
"Nothing else looks like this in a phone store," he says of the 920. "It's very, very, very organic. It's almost super-organic, the way it's sculpted and tapered at the ends, its pillowy back. But [it's] one polycarbonate mono-body, with inherently polymer colours. And this 2-D sculpted Gorilla Glass flows beautifully into the body. We assemble it like putting a ship into a bottle, essentially snapping it into place."
He noted that the Metro UI meshed perfectly with Nokia's hardware designs.
"It was a one-to-one mapping," he says.
Talking about working with Nokia, Microsoft's design guru Albert Shum said: "We work together like peanut butter and jam."  He labelled the  joint design language as "Honest, authentic, familiar, approachable. Warm. Delightful."
An example of the way the two teams worked is the colour coding that's reflected in both software and hardware.  Microsoft made sure that the colours that Nokia chose are reflected in the user's screen as well. "We spent a lot of time matching the colours," says Shum. "For instance, the highlighted text in e-mail is the same colour as the pigment of the phone. It takes a lot of work to do that — it not only has to match, it has to be readable."
Ahtisaari was aware that the company was directly challenging Apple for the design crown, but noted "The best way you can show respect for competition is to do something meaningfully better."
Looking at the mediocre design of the leaked iPhone 5 compared with the already iconic Lumia 920 we can certainly say he succeeded.
Read the full article at Wired.com here.
Via AAWP