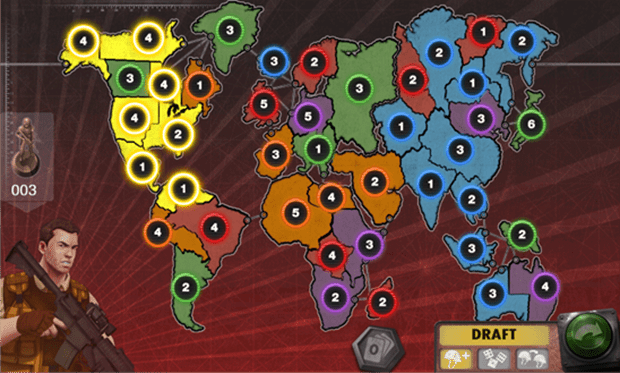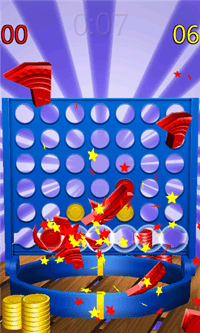 Nokia has added two new games to their exclusive Nokia Collection.
The EA games are Xbox Live enabled and consist of RISK and Connect 4.
The app description for RISK reads as below:
THE REAL RISK EXPERIENCE! Pursue world domination on your Windows Phone with THE ORIGINAL game of strategic conquest! Mobilize against realistic AI adversaries or challenge up to 5 multiplayer opponents. Play the game that has fueled dreams of global conquest for generations!

ENABLED FOR XBOX LIVE®
Declare your victories on the Xbox LIVE® Leaderboards and see how you match up to other global power-seekers. Unlock an array of XBLA achievements.

THE ORIGINAL WAR GAME LIVES ON IN AN EXPLOSIVE NEW WAY
The updated look and feel captures the powerful tradition of the authentic RISK experience. Strategize and attack with a "roll" of the dice. Fortify your advances with the same rules as the classic board game.
 
ENGAGE IN MULTIPLE MODES OF BATTLE
Test your power against strong AI opponents, each featuring unique strategies and emotional responses. Escalate the action in two Multiplayer modes. Challenge up to 5 of your greatest rivals via WiFi – or battle up to 5 friends with Pass 'n Play.

CRUSH YOUR OPPONENTS AND EARN HONOR
Transfer and strengthen your armies in phased-based warfare. Track the progress and relative strength of opponents with in-game statistics. Earn an extensive list of achievements as your armies dominate territory after territory.
 
STAY ON THE MARCH WITH AN INSPIRING SOUNDTRACK
Stirring sound effects and morale-boosting music enhance feelings of struggle – and triumph!
For Connect 4 it reads:
LINE 'EM UP – ON YOUR WINDOWS PHONE! You've never experienced CONNECT 4 action like this. Designed just for Windows Phone, now you can play this family favorite in a whole new way.

STAY AHEAD OF THE GAME
Unlock 15 achievements as you build up your high score. Block and counter your opponent's moves and be the first to get 4 tokens in a row to win!

GO SOLO WITH SINGLE PLAYER
Test your talent when you CONNECT 4 in Classic and Challenge Modes with all-new Power Chips and Max Score.

CONNECT WITH FAMILY & FRIENDS
Go head-to-head against the competition with local WiFi or Pass 'N Play Multiplayer – and share your high scores on the leaderboards.

What are you waiting for? Go 4 it – CONNECT 4!
If you have a Lumia RISK can be found in Marketplace here, and Connect 4 here.