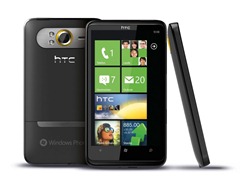 Another NoDo rumour to report, this time via T-MoNews, who should really know.
They say they have been tipped that we can expect to see the NoDo update for the T-Mobile HTC HD7 start rolling out tomorrow.
Calling it  definitely a significant update and the real first test for the Windows Phone 7 platform, they note the  copy and paste, faster apps and games, better marketplace searches and other marketplace improvements along with Wi-Fi improvements, camera improvements and various performance enhancements will definitely make t-Mobile HTC HD7 users happy.
Read more at T-MoNews here.