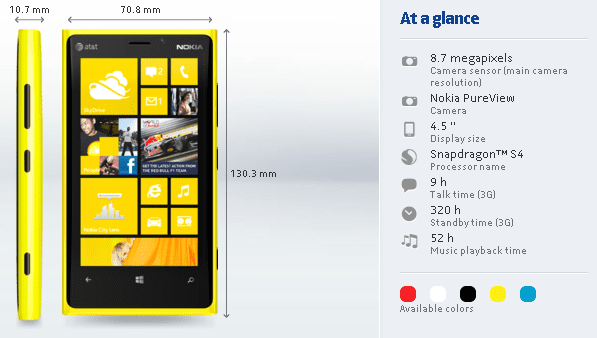 While the rest of the world is complaining about not having access to the matte cyan version of the Nokia Lumia 920, reader Truitt has noticed, in the list of the available colours in Nokia US, matte grey is (inconspicuously) missing.
While grey is likely pretty far down on the list of colours most people would chose, it does provide an alternative to the boring black most conservative business users will likely opt for, in preference to bold yellow and red.
Do any of US readers regret the absence of a grey option? Let us know below.