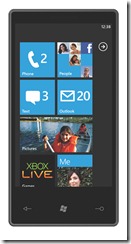 According to a London event earlier this week, Live Sync (what Live Mesh has become) won't be available at launch for WP7, though it should be along fairly soon after launch. One of the reasons for this is that people want all the contents of their Live Mesh folders synced to each device, which could potentially bog down networks, and fill devices up very quickly.
The version of Live Sync for WP7 will have some additional features that make it perform better on a mobile device. Images for example will be transferred as smaller files, except when a high resolution version is specifically requested. This makes a lot of sense, as how often do you actually need a 5MP image on your phone?
Let us hope that Microsoft are taking an approach similar to Apple, by getting the feature right before releasing it.
Does Live Sync matter that much to most people? I suspect it's something that's not a core requirement for many, and so can be implemented at Microsoft's leisure,
Via neowin.