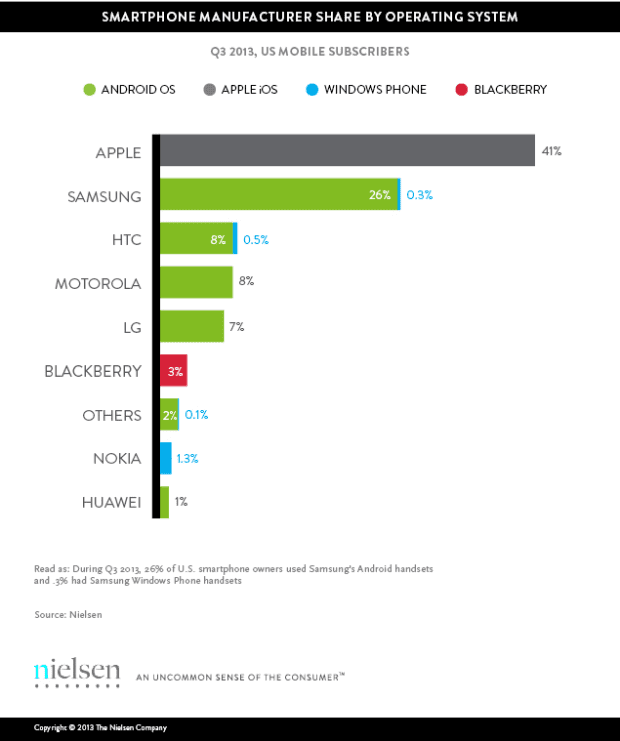 While Windows Phone continues to make great gains worldwide, the US continues not to be its most successful market.
Nielsen reports on Q3 2013 smartphone ownership in the US, and found Windows Phone had 2% share of the smartphone market, with 1.3% of that belonging to Nokia, and 0.3% Samsung and 0.5% HTC.
41% of US smartphone users had iPhones while Android had 52%. 64.7% of the US population now own smartphones.
While Windows Phone has managed to keep pace with the growth in the smartphone market in US, it has not significantly improved its position there, with the numbers virtually identical to last year.
Hopefully the recent reported spike in US Nokia shipments will eventually be associated also with a rise of Windows Phone ownership in the region, important for helping US-based developers appreciate the large number of Windows Phone users there are worldwide.
Via 247wallst.com