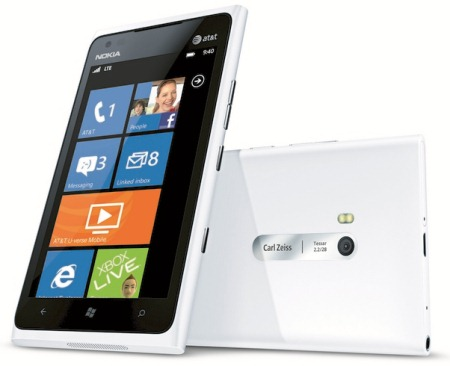 The top ten activities for new Nokia Lumia 900 owners.
Use camera for still pictures (93%)
Browsing websites (89%)
Use social networks (85%)
Download apps from the Marketplace (83%)
Access email (83%)
Connect to WiFi (83%)
Customise the home screen (81%)
GPS (81%)
Set up an email account (80%)
Download games from Marketplace (78%)
Nokia has posted some more data from their Nielsen survey of Nokia Lumia 900 owners around the time of the release of the handset (between April 27, 2012 and on May 18) and revealed some interesting titbits.
The survey showed that 83% of users downloaded apps from Marketplace, while 78% downloaded games from Marketplace.
75% of users paid for apps, on average paying $15 in total.  Nokia notes this is higher than the industry average of $7.50 and more than the 2/3 of users on other devices. This may of course be explained by users loading up a new phone with apps, and it would be interesting to see if this is continued.
The survey also shows more Lumia 900 owners had data plans (96%) vs SMS plans (84%) showing how over the top services are replacing this old technology.
Read more of this interesting data at Nokia here.