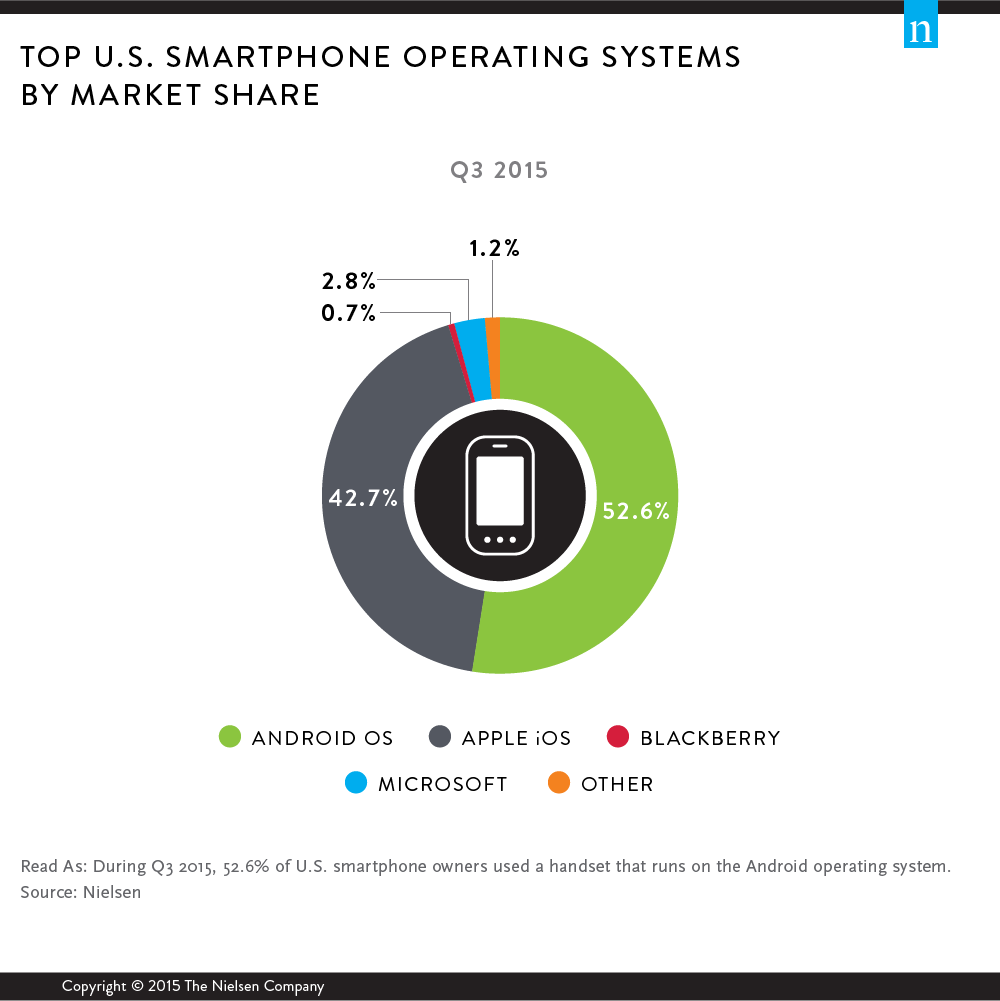 Nielsen recently posted some data about the smartphone market in US in Q3 2015, and of interest to our readers would be Windows Phone's market share during this period.
Over those 3 months, in the run up to the release of the Lumia 950 and 950 XL, 2.8% of smartphones in use were Windows Phones.  Interestingly this number is the same as Q4 2014, suggesting that while things certainly has not improved for Windows Phone in US over that fallow year, it also has not become appreciably worse.
Nielsen's survey also looked at the top 10 apps used by iOS and Android users. Looking at the list there does not appear to be anything particularly critical that does not have a substitute or first party presence on Windows Phone already, and it is of note that Snapchat has once again not made the list.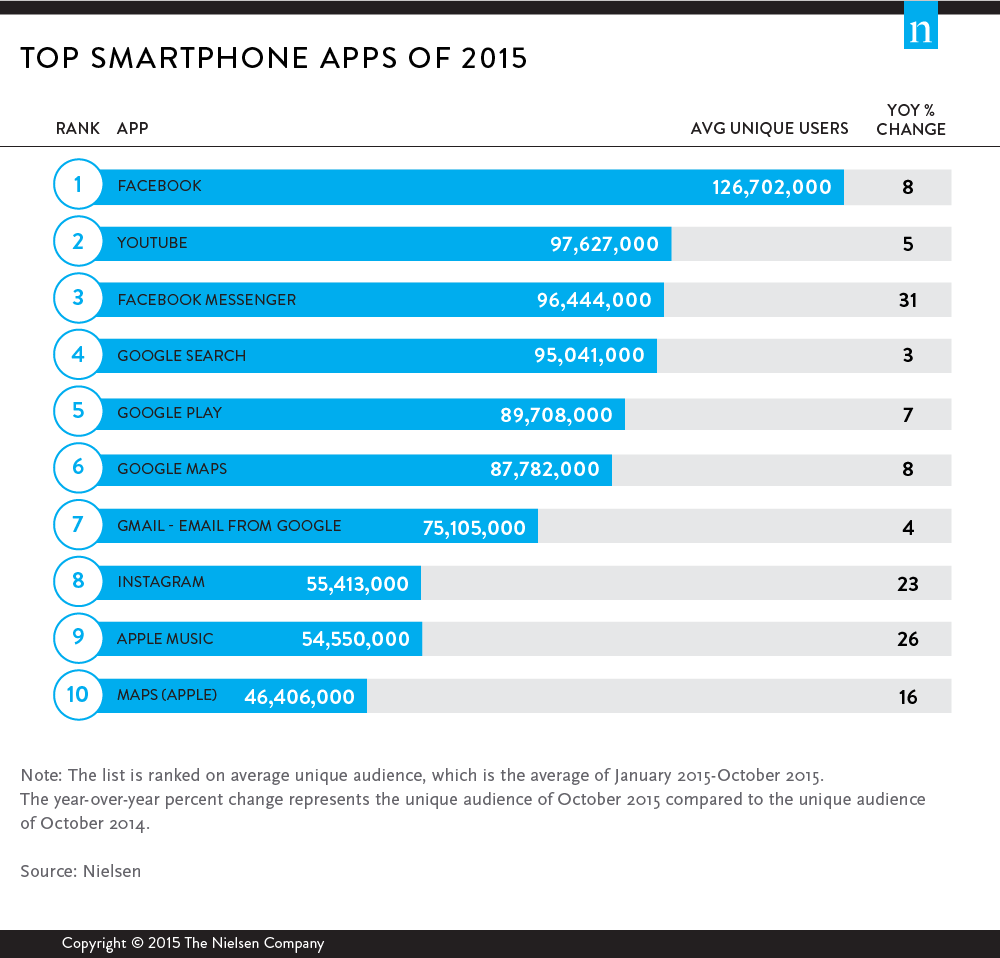 It would be interesting to see if the release on the Lumia 950 and 950 XL, clearly aimed at current Windows Phone owners, move the Windows Phone ownership needle one way or the other over the coming months.
The full report can be read here.