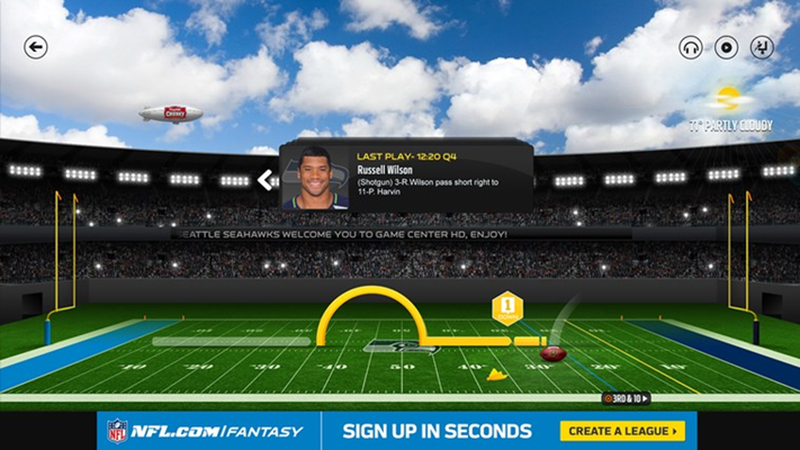 NFL has updated their NFL Mobile app for the 2015 season.
The NFL Mobile app keeps fans on top of the game with breaking NFL news, up-to-minute scoring, in-game highlights, live videos and more and gives fans a different experience depending on the day and time. The app has been completely redesigned for an improved football-following user experience and users can look forward to enjoying the app with drastically faster load times throughout.
The NFL Mobile app features:
STORIES: Read articles and watch videos highlighting the latest stories and breaking news from around the NFL and from all 32 teams
GAMES: Follow along with up-to-the-minute scoring
STATS: Track league and team leaders in all major stats categories
MORE: Watch video on demand, see the NFL Network schedule, browse the NFL Shop store, and more
Verizon customers also get access exclusive live video on their phone and pre—season footage.
See screen shots of the app below:
Gallery : NFL Mobile screen shots
Terms and conditions apply. Find the app in the Windows Store here.
Thanks