Google Reader, the back end to the NextGen Reader RSS client, is shutting down at the end of this month.
Fortunately NextGen Reader has partnered with Google Reader alternative Feedly, and the latest version of the client will allow users to easily and automatically switch to Feedly for their RSS fix.
The $1.99 app has an unlimited trial and lets you easily save articles to Instapaper, Read It Later & Readability for offline reading.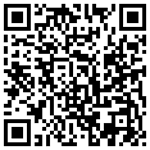 The latest version 5 of the app features:
New: Switch to Feedly via app settings -> accounts.
Updated: headline + large images list-view.
Fixed sharing on twitter.
Fixed live tiles interval setting.
Minor bug fixes and improvements.
The app can be found in the Windows Phone Store here.