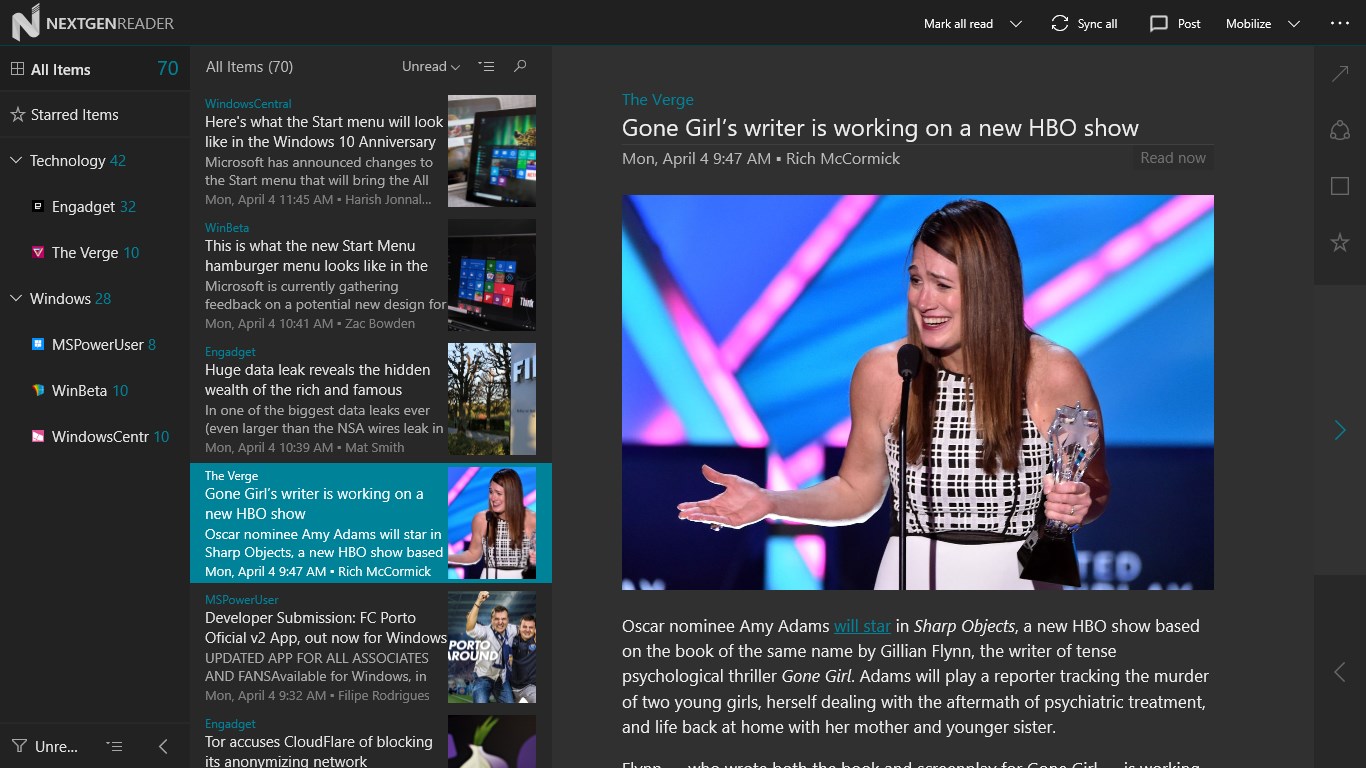 Nextgen Reader, one of the best RSS reader app for Windows is now available for Windows 10 (PCs only). Today, the developers of Nextgen Reader released a major update for the app, bringing it to the Universal Windows Platform and introducing some user interface improvements.
Upgraded to Universal Windows Platform (UWP).
Improved scaling and rendering of text.
Enhanced Grid View UI (tap the three dots and select grid view).
New: Feed management – add, edit, move or delete feeds.
New: Search feeds by title, URL or #topic.
New: List style with story thumbnails.
New: Support full-screen mode (press F11 key or tap the app logo in left corner).
Transparent live tiles with unread count up to 9999.
Updated context menu's with icons.
Enable/disable swiping in reading pane.
Lots of other improvements.
Many bug fixes.
As you may notice, the new UWP app from Nextgen Reader isn't available on the Mobile yet. However, that could be coming sometime soon:
You can grab the latest Nextgen Reader update for your Windows 10 PC from the link below — however, keep in mind that the update seems to be propagating through the Store at the moment, so it may not be available for you just yet:
---
Via: NPU