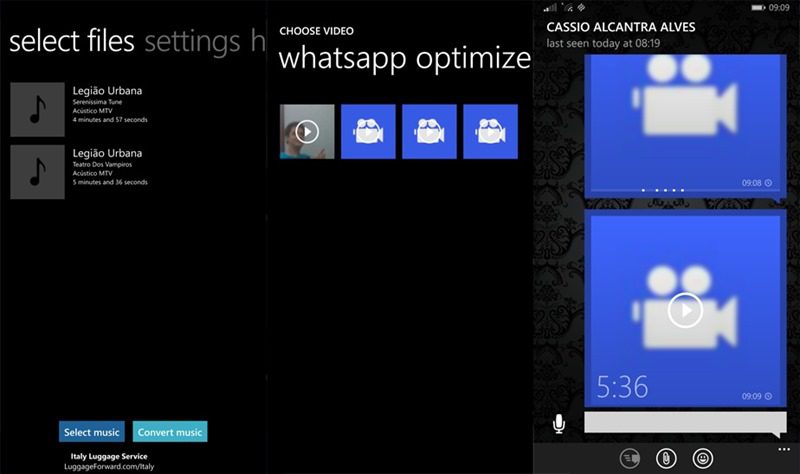 WhatsApp is a massively popular messaging service with more than half a billion users, but the service does have its limitations, including on Windows Phone not being able to send files, including music, easily to contacts.
WhatsApp Video Optimiser is a new app which compresses your video to fit inside the 16 MB maximum file size, to make it easier to share your recordings, but in the next version the app will get a new trick.
The new version, currently in beta, lets you convert your music to "video" easily and send it via WhatsApp. This was previously possible via some tricks, but the app taking the complication out of the process.
Recipients will receive and play the music as an audio file but will not be able to save it, removing most concerns about piracy.
The current version of the app, which is useful if you often get the "This video is too big at xx MB. Only the first 16 MB of the video will be sent." error, can be found in the store here.