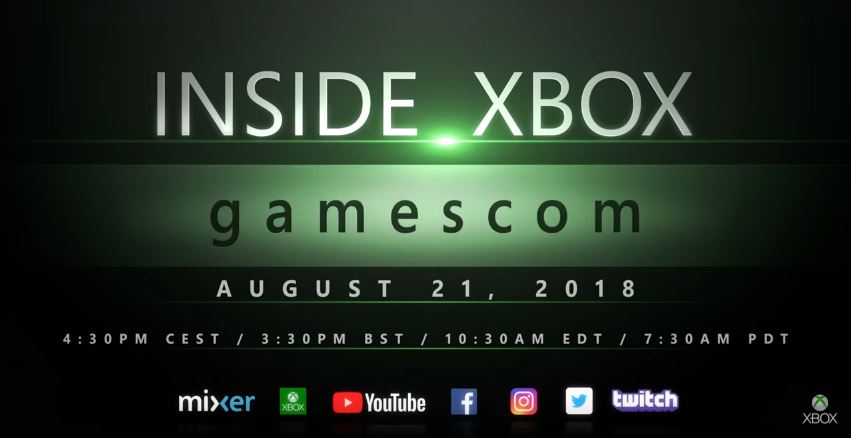 The next episode of Inside Xbox is set to air live from Gamescom on August 21 with new information regarding Forza Horizon 4, Sea of Thieves, and State of Decay 2.
We unfortunately weren't given much to go on as to what this information will entail. Forza Horizon 4 suffered a leak recently outing some potential Halo-themed content, but that doesn't necessarily mean that we'll be getting confirmation about it at Gamescom. As for Sea of Thieves and State of Decay 2, I'd expect some news surrounding upcoming DLC such as Sea of Thieves' content update Foresaken Shores.
Because Gamescom takes place in Cologne, Germany, the livestream times will be a little different than normal. You can watch the next episode of Inside Xbox on August 21 at 7:30AM PDT/10:30AM EDT on Mixer, Twitch, YouTube, Facebook, and Twitter.
Via: Xbox Wire