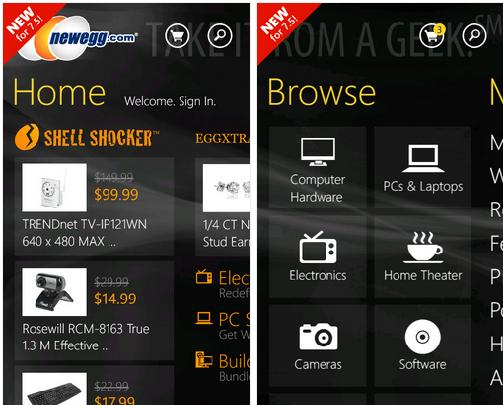 Newegg.com, an online retailer of computer hardware and software has released its Windows Phone today. Using this app you can make purchases, browse through products, etc,.
The app features,
– Comprehensive product specifications.
– 1.7+ millions customer reviews.
– Detailed item image gallery.
– Quick and simple shopping flow.
– Simple and quick search function.
* Search by category
* Guided search
* Advanced search
* Sorting
– Good for deal hunting: Shell Shockers, Daily Deals and Free Shipping.
– All purchases made on Newegg Mobile are routed through Newegg's secure servers.
You can download this free app here  from the marketplace.