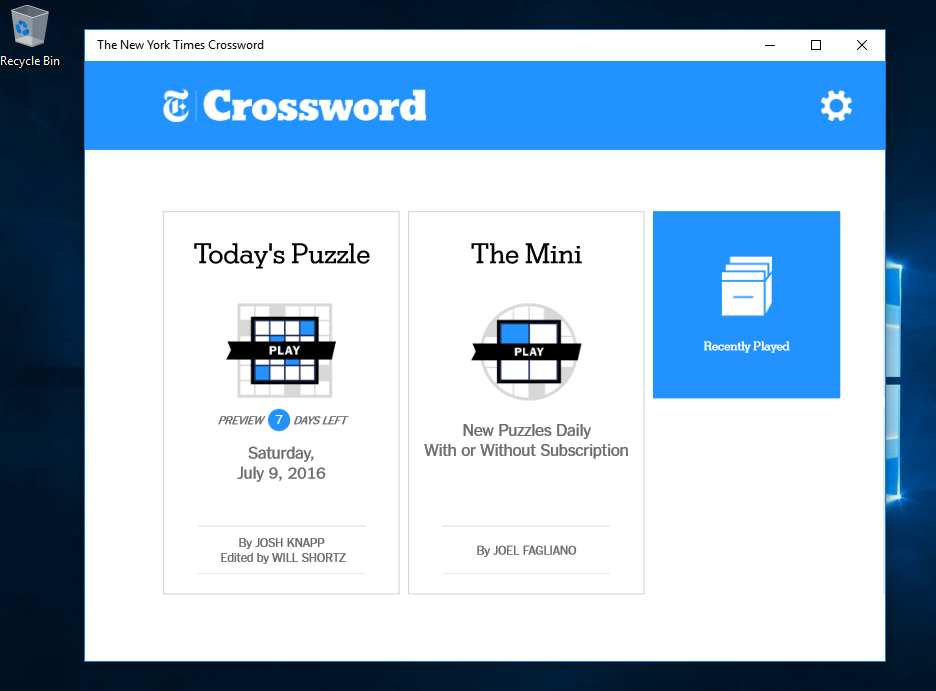 The New York Times has quietly rolled out a new update for its Crossword app on Windows 10. The company has updated the user interface for the app, giving it a modern, and cleaner user interface which looks pretty nice. In addition to the new design, The New York Times says the company has updated the app to provide better stability and reliability which should also be very nice.
The New York Times Crossword app is now fully Windows 10 compatible and built as a single app that will work across your mobile and desktop devices. This should provide greater stability and reliability for our new and dedicated solvers.
The New York Times Crossword app is free on the Windows Store, and you can get it from the link below.
Developer: The New York Times