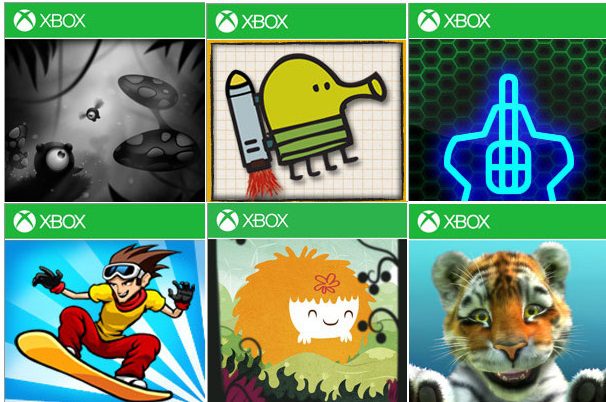 Microsoft today announced that six Xbox Windows Phone titles will be on sale for just $0.99 celebrating the New Year.
Following titles will be on sale,
Blurring the lines between games and interactive art, Contre Jour welcomes you to a hauntingly beautiful world shaped by the interplay of light and darkness.
Leap from platform to platform, finding your way higher and higher using brilliant power-ups like springs, propeller hats, and jet packs.
Mush 
Discover the emotions in this award-winning exclusive, a quirky puzzle adventure that lets you change how your character feels.
With dizzying vectorized visuals, vexing challenges and highly kinetic gameplay, the thinking man's tower defense game returns.
Hit the slopes for some serious shredding and perform impossible stunts, dodge deadly saws and do incredible jumps in a world where gravity laws have been broken.
Use your phone to visit the island of Lemuria and play with, care for and fall in love with your very own cub.