Microsoft's new Xbox Series X console is on sale today and reportedly they are selling at a brisk clip.
Unfortunately, many of those who are unboxing their console are finding they are unable to get online.
Microsoft's Xbox status page reports an hour-long issue with signing into Xbox Live.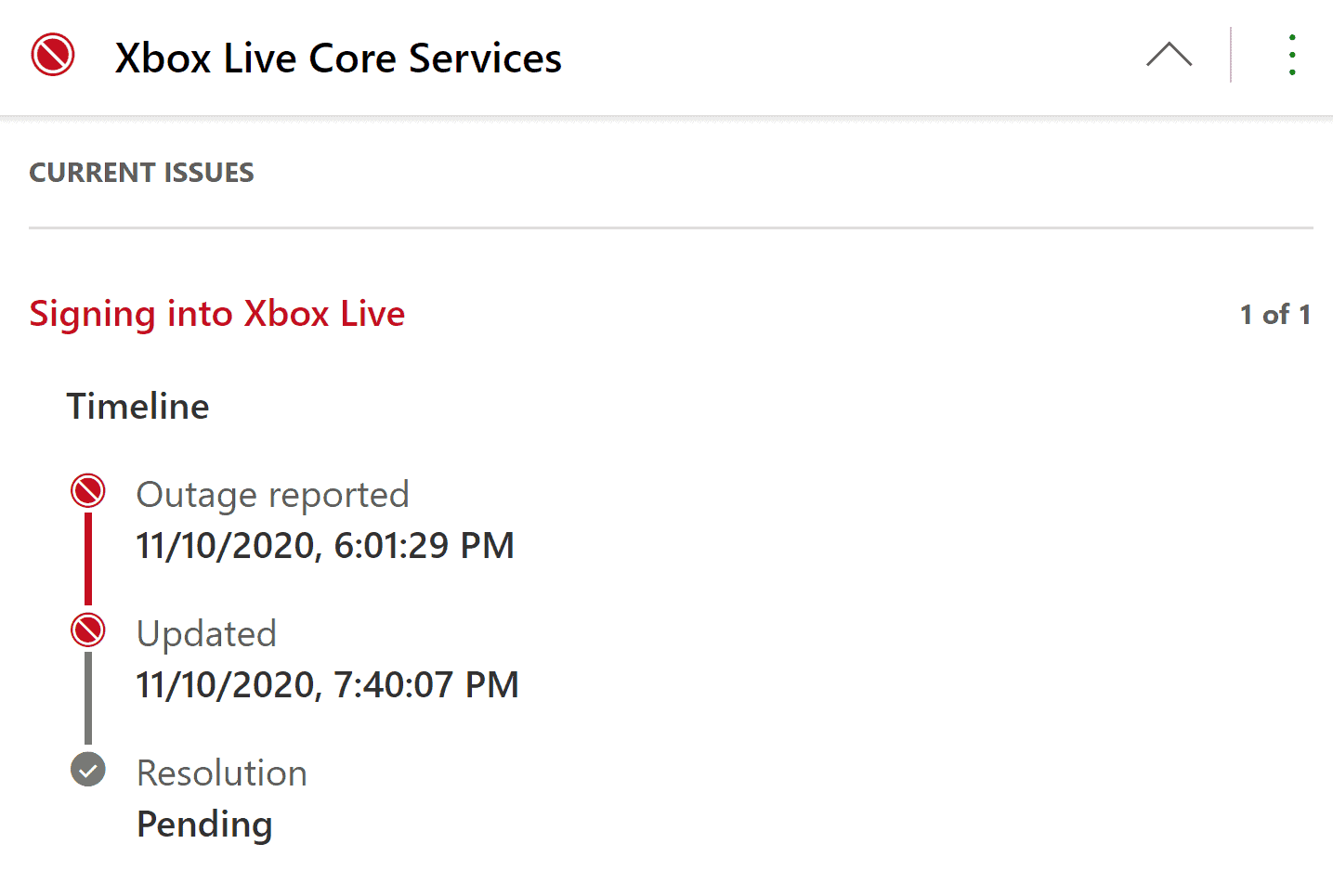 The issue appears to be worldwide, according to DownDetector.
Microsoft has acknowledged the issue, but has so far not provided any useful update in the cause of the outage.
We're aware that users are currently unable to sign into Xbox Live on various platforms. The right teams are looking into the issue and working on a fix. We'll provide updates here on our Twitter, or on our status page at https://t.co/dG2dbISiH7

— Xbox Support (@XboxSupport) November 10, 2020
They do however say:
We are seeing indications that we are on the path to recovery with this feature, and we expect to be back up and running shortly.
Update:  The Xbox team says the issue is now resolved.
Users should now be able to sign into Xbox Live on all platforms. Thanks for hanging in there while things got sorted out. Please give it another try and let us know if you're still running into issues. We're here an listening. https://t.co/cTnFVSigmD

— Xbox Support (@XboxSupport) November 10, 2020
Keep an eye on the status of the issue here.