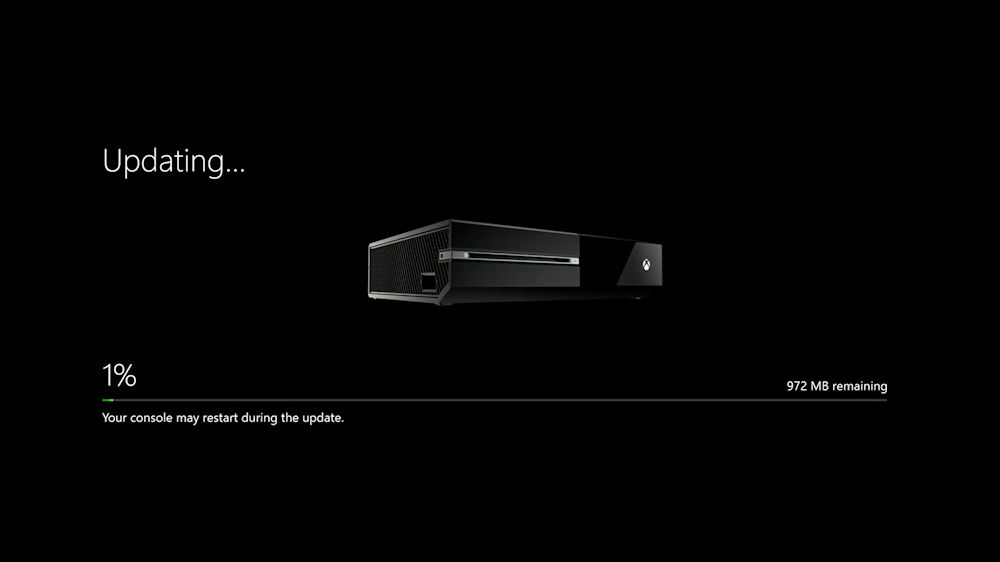 Earlier this week, Microsoft released a new Xbox One Preview build with new features like Clubs & Looking for Group (LFG) which were announced at E3 few months back. Microsoft has now released another Xbox Preview build with bug fixes related to Background Audio, Guide and more. Find the full change log below.
DETAILS

OS version released: rs1_xbox_rel_1610.160914-1900 Available: 6:00PM PDT 9/17 (1:00 AM GMT 18/9)

FIXES

• Home When installing a game or app, the install progress on the game or app's dashboard tile should not be correctly displayed.

• Dashboard The featured tiles in the Community section should now be actionable.

• Clubs Non-members should no longer encounter a "Something went wrong" error when invited to a Hidden Club party.

• Guide When selecting "You might like" under Parties, you should no longer encounter an error.

• Background Audio Background Audio should no longer stop when launching the power menu.

KNOWN ISSUES

• Settings Users with a console set to use Chinese, Japanese, or Korean language may be unable to access View details & customize under Privacy & online safety > Xbox Live privacy in Settings. Workaround: View details & customize Live privacy settings on Xbox.com.

• Xbox Universal Store When using Cortana to search the store for genres (ie. "Hey Cortana, search the Store for Horror", search results fail to populate. Workaround: Search for genres via text.

• Notifications When receiving voice messages from another user, you may not receive a notification.

• Clubs When viewing Clubs, you may still see the option to start a Club Party even if you are not a Club member.
Once the update is available, you can update by launching the Guide and navigating to All Settings > System > Console info & updates.