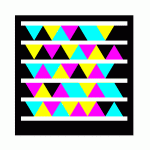 WM Live is a new X-box Live client for Windows Mobile that lets you sync your Xbox Live friends career / status / gaming history on your device so you can look it up while online OR offline.
The application is currently on version 0.8 and in my testing seem to be a bit buggy, but did sync my profile quite nicely.
Read more about the app at Zaamit.com here, and download using our Microsoft tag (gettag.mobi).
Via FuzeMobility.com