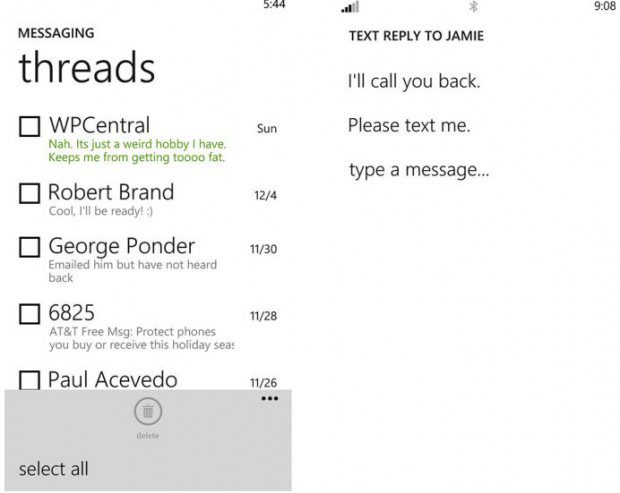 Microsoft released its first OS update for HTC 8X users few hours back. The new update brought the WiFi Keep Alive option for 8X. It seems this new update has some more features packed into it. According to WPCentral, the following new features are part of today's update.
SMS Drafts
Select all (for mass deletion)
SMS Call reject
Ability to save SMS as drafts, ability to mark and select SMS for deletion and the ability to reject a call with SMS are some handy new features.
If you find any other new features with the new update, let us know in the comments.
via: WPCentral