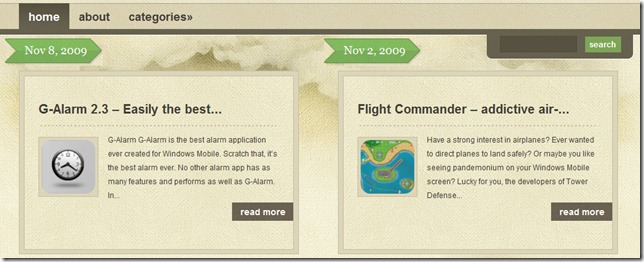 Our friends over at 1800PocketPC.com have launched a new site dedicated to highlighting the best and brightest Windows Mobile software.
BestWindowsMobileApps.com does exactly what it says in the tin – highlight the best and most attractive software on the Windows Mobile platform, usually with an accompanying video so you can have a feel of the software before you decide to download and buy, and also with extensive detail in the description and review.
Even in this early stage the stylish site has brought software to my attention I had not heard of before- who knew Windows Mobile had a version of Tower Defence for example?
Visit BestWindowsMobileApps.com here to see if you can discover great new software too.