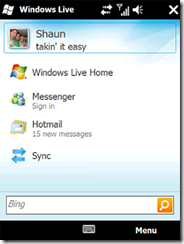 A new version of Windows Live for Windows Mobile is out on Marketplace. 
Version 11.1 has been released on the 22/1/2010. Unfortunately the update comes without a changelog, and I have not been able to download the latest version to compare.
Luckier readers can download the app here and let us know what's new.