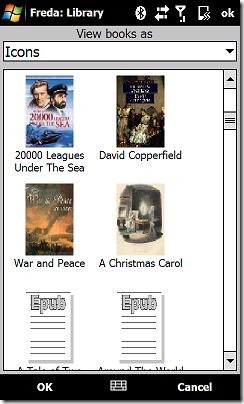 John Chapman has released an upgrade for his free Freda ePub capable ebook reader app for Windows Mobile which addresses many user requests and makes the already great software even more usable.
The updated version includes the ability to keep the backlight on and prevent the lock screen from coming on, both features high on my request list, and the ability to configure how the swiping and scrolling works.
Also great features are being able to jump straight into your last loaded book without having to choose it from the list first.
Download the software here, and can I suggest a $10 donation to show our appreciation?