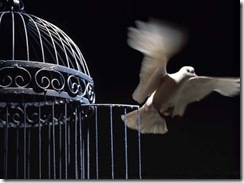 As far as I know the phone carriers never paid a cent (besides taxes of course) to launch the 24 GPS satellites into orbit, so why they reserve the right to disable access to the free-to-air GPS signal in the phones they sell remain a mystery to me.
It is therefore with joy that I hear a new ROM available at Samsung Omnia developer hotspot Modaco.com finally unlocks the GPS, allowing one to use any GPS enabled software, not just Verizon's Navigator solution.
Apparently the steps required are however still pretty complex, but then acquiring freedom is never easy.
Download the ROM from Modaco here and be sire to read the thread for full instructions.
Thanks Aleis for the tip!