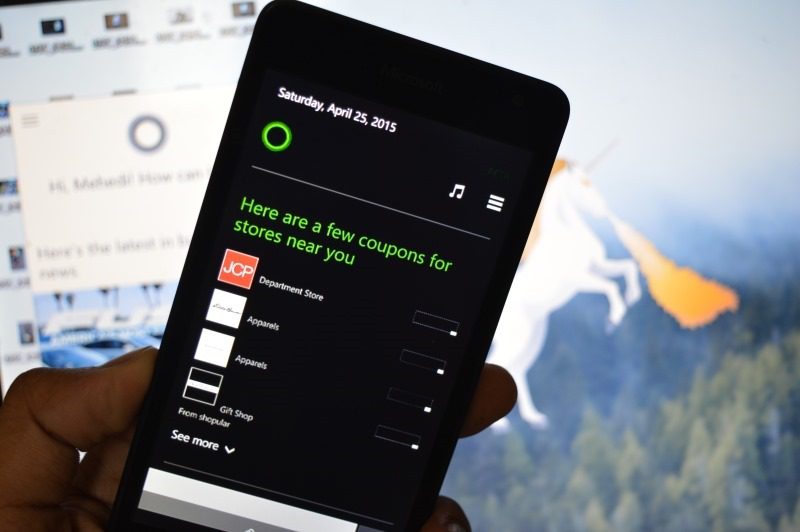 Cortana is Microsoft's answer to Siri and Google Now, and the only differentiating feature between the three pioneers of Digital assistants is that Cortana regularly receives small updates adding new commands and features without the need of a system or app update.
Today is just like any other Cortana day where Microsoft has added something fun. The voice command "Surprise me" will make Cortana respond by giving you a challenge. For now, it is just an image with some mirrored text. Microsoft has also asked to tweet it if you have solved it.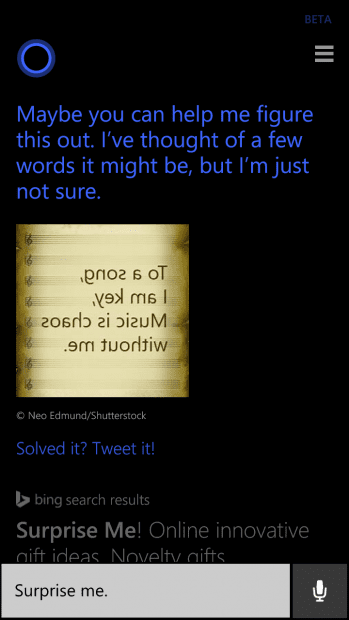 What do you think of this new Cortana challenge? Let us know in the comments below and tell us if you could solve it.