A new update is now online for Windows Mobile users. This update allows you to share your workouts on Twitter and Facebook without having to visit the website.
 
Here's what is changed in the new version:
The sharing screen
Added Twitter and Facebook integration. If you choose to upload your workout when it's completed, you'll be taken to the "Share" screen where you have the option of checking "Facebook" and/or "Twitter" and pushing the left button to post a link. If you don't want to share them immediately, you can access this screen using the "Options" menu while viewing your workout data.
For Twitter, you'll need to provide your Twitter username and password at the share screen. You can check "Remember me" to avoid having to enter them again. You can also enter your own text, where "[link]" will be replaced with the link to your workout on SportyPal.com.
You don't have to enter anything for Facebook, but you do need to connect your SportyPal account to your Facebook account before posting. This post contains instructions on doing this.
The "Upload" button in your workout details no longer goes away after you upload, which means that you no longer have to use the rather awkward re-uploading method from previous versions.
SportyPal should now notify you after uploading a workout if a newer version is available.
Fixes and enhancements
The workout's starting time is now used as the official workout time (used to be the end time).
Fixed the NullReferenceException upload bug. You should be able to upload all of your workouts now. If not…
Drastically reduced memory usage. This should put an end to the memory issues that high-res device users have been experiencing.
Fixed a bug in native GPS mode which would cause it to register failure even when it shouldn't. This made it impossible for some users to use native mode.
Fixed a crash in the workout details screen that occurred when you scrolled through both free-style and non-free-style workouts using the d-pad.
The proxy bug should be gone for good now.
The d-pad buttons on landscape-screen Windows Mobile Standard devices are no longer mixed up when selecting a button from the status bar.
Added some bits to help keep the GPS chip online in case the device goes to sleep or the user presses the power button.
The tracking map now centers itself during the workout.
Fixed a (very rare) scenario that would cause the user's e-mail address to be rejected during registration due to a null-terminating character being added at the end of every text box.
Fixed a scenario that would cause all uploads by a device to be rejected due to the device's (or the device manufacturer's) name containing illegal characters.
Added automatic language recognition for Czech.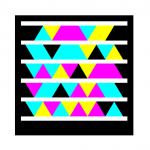 For more info visit: http://www.sportypal.com
Full download link:Â  http://sportypal.com/Downloads/winmo/SportyPal.CABÂ or use this Microsoft tag (gettag.mobi)