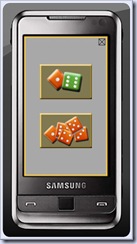 We have written about the DZIA5 ROM update for the Samsung Omnia a few days ago, and the new features of the ROM has now been recorded in video.
On the video it shows the new CNN news, Yahoo stocks, Google search bar, Accuweather widgets, the new settings and the new Asphalt 4 car game.
See the download links in our earlier article here.
Via Pocketnow.com.