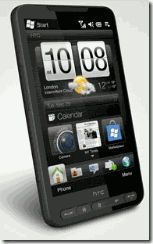 HTC have recently published two new ROMs for the T-Mobile HD2 and Touch2.
What worries me is they both have the tag:
An updated ROM is now available for HTC HD2 users to download. As always, HTC is committed to providing customers with the best possible mobile experience.
As in, the Touch2 is some how an HD2.
Very little info is given, but if you fancy the 1.43.110 T-Mobile HD2 ROM, or the 1.33.110 T-Mobile Touch2 ROM, hit the links below.