Is Copilot the best AI companion out there? Help us find out by answering a couple of quick questions!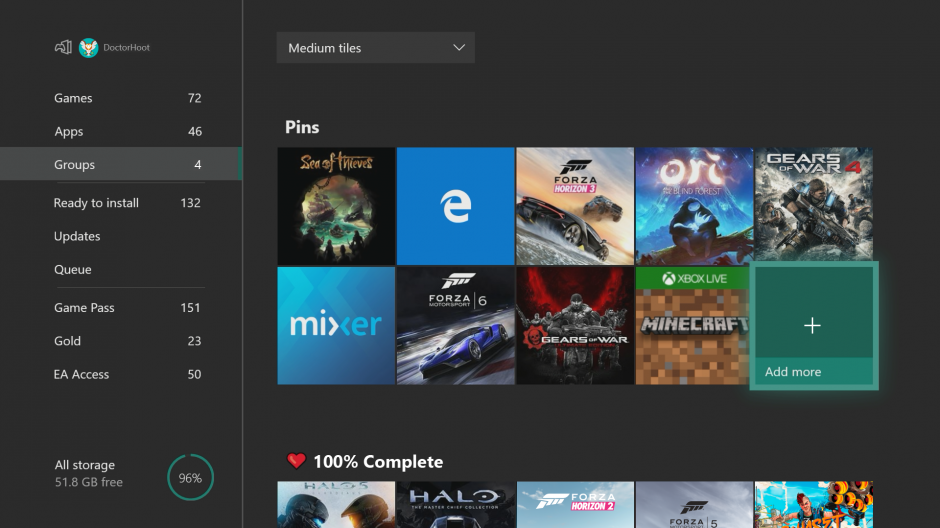 A new Preview Alpha build is going live for Xbox Insiders today and along with the usual fixes it brings with it a few new features as well. Insiders in the Alpha ring will now have the ability to group their games & apps and will see more privacy options and improved family settings.
The ability to group together your content will be rolling out to Insiders in phases over the next couple of days, so you'll need to be patient if you aren't seeing this feature just yet. Using Groups, you can create multiple collections of content within My Games & Apps. These will then appear across My Games & Apps, Home, and Guide for easy access at a moment's notice. The first Group you'll see that is already set for you will be your Pins.
In order to help parents manage their family settings, the team has added a new family settings page to make the process easier. Certain settings, like activity reports and screen time limits, can only be accessed through the web, so these will be identified clearly and parents will be provided with a link to continue.
For those concerned about their privacy, Microsoft has also added an option in the privacy settings on Xbox to opt out of sending crash dump data for games and apps to the company. As for sharing data with third-parties, Microsoft will now inform you about scenarios where they'll need to share your data with game developers and publishers so that you can play online. Finally, players will have a way to close their Microsoft account.
The rest of the changelog for update 1805.180506-1920 can be read below. It's a (very) short list this time as it doesn't fix much, but the new features are the highlight of this update anyway.
Fixes:
Login Flow
We have fixed localization issues with the two new privacy login screens that users will encounter.
System Performance
Misc. performance fixes in the platform.
Via: Xbox Wire