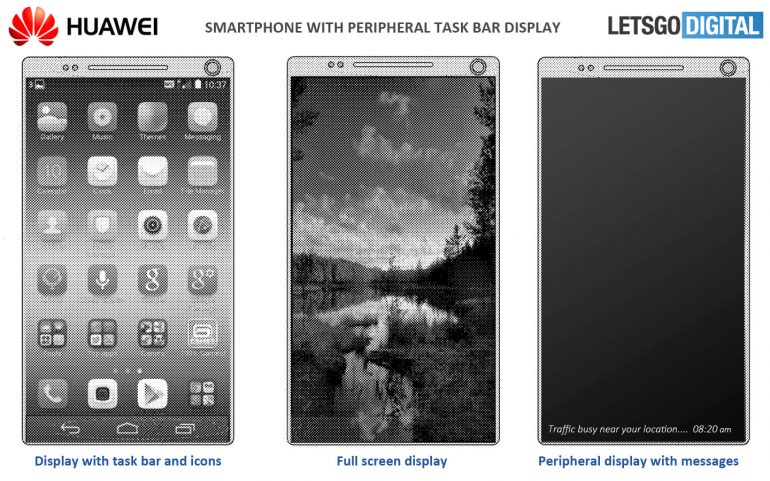 Huawei might be working on a new device which will come with two screens. The device won't be having two different screens but would have a virtual separation between the screens which will be used for different purposes.
The patent titled "device with peripheral task bar display zone and under-LCD screen optical sensor module for on-screen fingerprint sensing" recently surfaced on the USPTO and was filed by Huawei in the beginning of the year. The patent shows an in-display fingerprint scanner which will be placed at the lower half of the screen along with a taskbar which would operate separately from the display. This separate taskbar will be used to show notifications and other important messages including alerts, text messages, etc.
Coming to the fingerprint sensor, Huawei is working on a way to add health features to the in-display fingerprint sensor. The sensor would be able to read heart rate and detect heart beat as well. Another possible feature is reading the blood oxygen and glucose level in the blood which might be possible with the optical sensor.
Huawei is scheduled to announce Mate 2o Pro tomorrow but we highly doubt that we will get to see this technology in action tomorrow. Nevertheless, Mate 20 Pro is rumoured to come with a triple camera setup to go head-on with Samsung.
Via: Letsgodigital