.  Bing continues to blur those 10 blue lines, creating subsites within Bing that are more destinations than portals.  The latest is an Overview page for music artists, containing on a single page a description of the artist, a list of songs (snippets are playable, along with a link to lyrics, and you can even buy songs from within Bing), albums, events, videos (taking you to a Bing/video page to play), images, and even (gasp!) news and web links.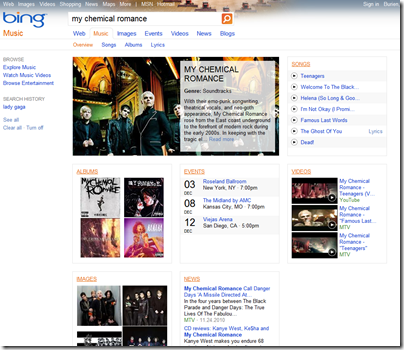 Read more at our partner LiveSide.net here.
Commenting has been disabled on this article by the moderators. If you want to discuss about this article, head over to this link.