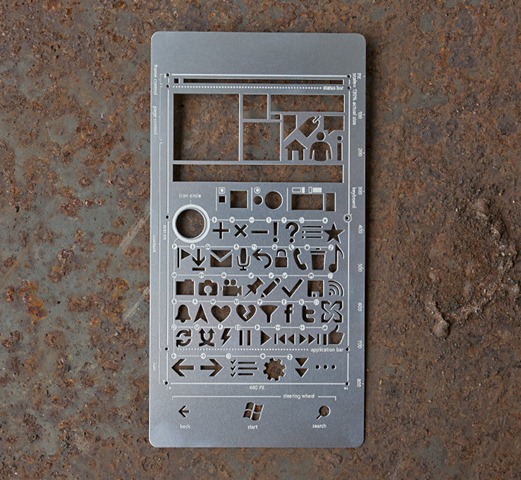 Despite sophisticated UI design tools for Windows Phone 7 such as Expression Studio it seems there is still a role for pen and paper.
The Windows Phone 7 team has designed a Windows Phone 7 stencil to allow developers to easily mock up ideas, doodle user interface, user experience, app flows and wireframe ideas.
UI Stencils have released the stencil for $24.99.  The kit includes a Stainless steel stencil, Zebra mechanical pencil, Plastic protector and 2 UI Stencils stickers, and works best with their Windows Phone Sketch Pad (sold separately).
Read more about the product at UIStencils here.
Via Nanapho.jp.