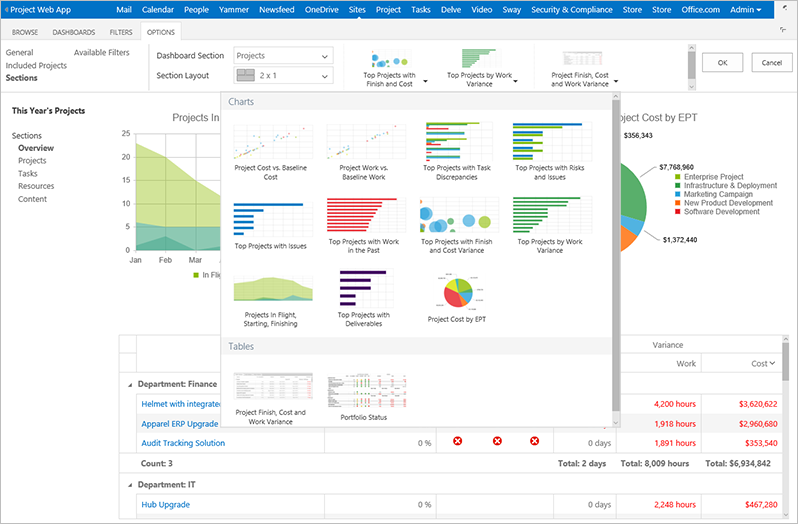 Microsoft today announced that Project Portfolio Dashboard apps are now available on the web and on Apple App Store. These apps come pre-configured with powerful dashboards allowing business leaders, portfolio managers and project managers to gain insights into areas such as resource utilization, project portfolio performance, costs, active risks/issues and key milestones.
Project Portfolio Dashboard web app: 
While the rich, out-of-box reports are designed to be immediately useful for many customers, the web app also allows customization of your portfolio dashboard to help meet specific organizational needs. Choose from a variety of project, task and resource-based reports, including issues/risks/deliverables reporting. Choose from several filtering options, including filtering by custom fields. Reports can be customized with just a few clicks without leaving the app.
Project Portfolio Dashboard for the iPad:
The iPad app provides access to powerful, professional-looking portfolio health reports on any iPad device anywhere, anytime. Connect the iPad app to Project Online to see the same out-of-box reports available in the web app. If you've added the web app to Project Online, you'll also be able to see any customizations you've made, giving you a seamless reporting experience across both platforms.
Download the iPad app from Apple App Store.