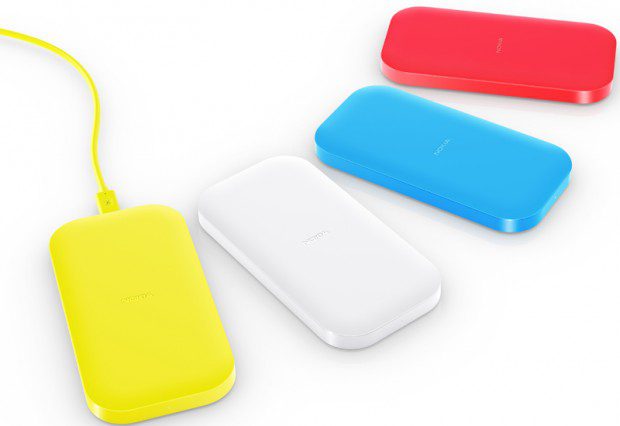 During Nokia World this year, Nokia announced the new Nokia Portable Wireless Charging Plate DC-50. The DC-50 comes in 4 bold Nokia colors with a battery capacity of 2400 mAh. Since it is a portable charger in addition to wireless charger, you can take the DC-50 with you while on the move without any wires. With the simple press of a button, LED energy indicators reveal how much battery remains. Or press longer to enable travel mode, extending the life.
It also includes another neat feature in it. This charger itself is wireless charging enabled. So you can lay the plate on another wireless charger to charge it or use the included microUSB charger.
Width: 69 mm
Height: 134 mm
Thickness: 12 mm
Weight: 150 g
It is compatible with all Nokia Lumia devices with wireless charging enabled. DC-50 is now available in Europe, and it will be made available in other markets in early 2014. It will cost around EUR 89.
Source:  DC-50