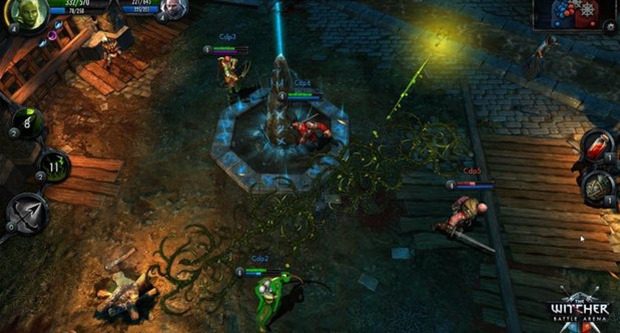 MOBA (Multiplayer Online Battle Arena) is a new genre of game-play (for mobile at least) which only have a few examples on Windows Phone.
Now CD Projekt RED and Fuero Games have announced their new game The Witcher Battle Arena, which is an adaptation of The Witcher for multiplayer, and promised to deliver it for iOS, Android and Windows Phone.
The free to play game is being designed to suit touch controls, with a customized UI and interface that fit mobile devices. Players will select recognizable names from the Witcher universe, after which teams of three will fight to capture and hold three points against bots or other humans. A character progression system will be in place, as well as an item configuration system.
The Witcher Battle Arena is expected to launch in Q4 2014 on iOS, with Android and Windows Phone to follow.
See the trailer after the break.
Via Shacknews.com