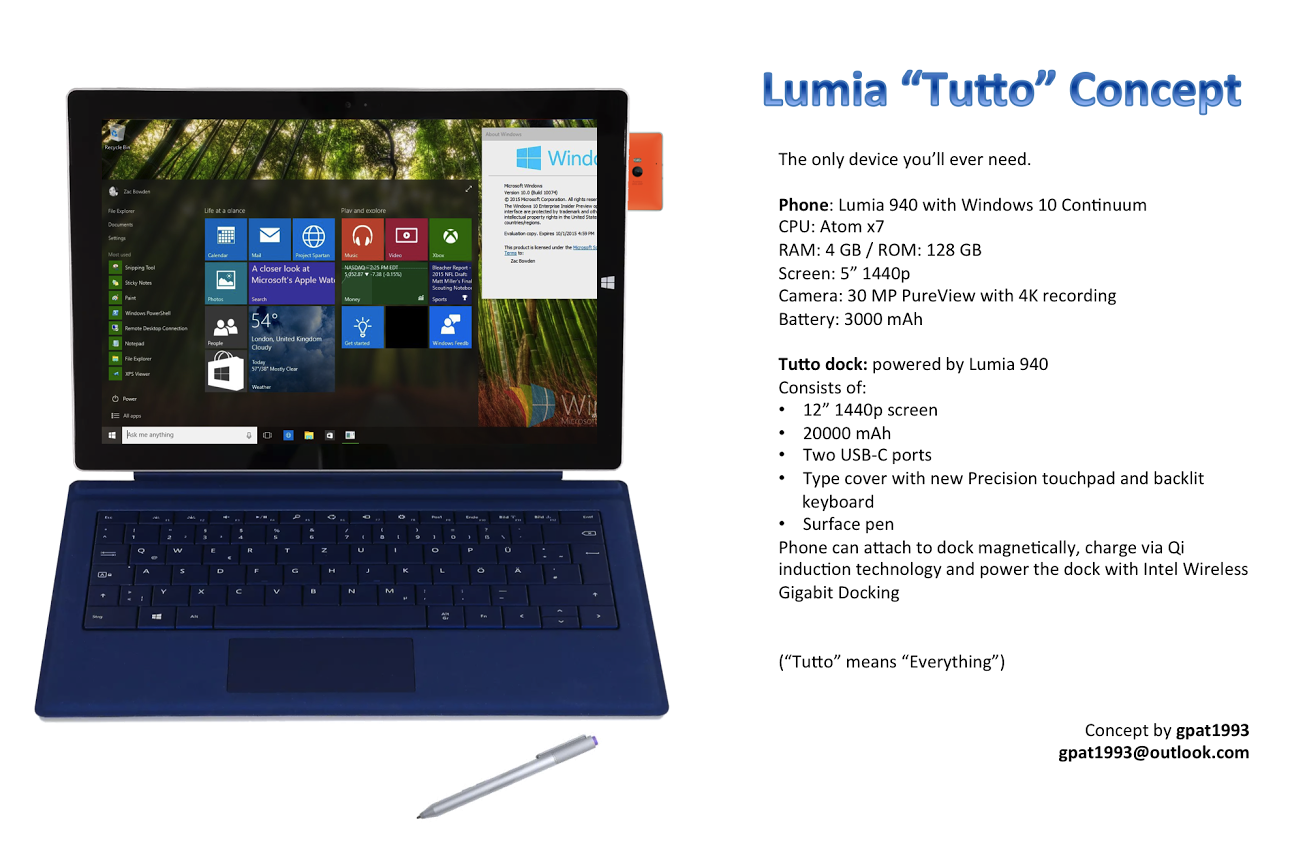 Its a quiet weekend, which is as good a time as any to post a new Windows 10 concept.
Windows 10 Mobile will enable a new powerful feature – the ability to turn your smartphone into a tablet or laptop via Continuum for phones.
Gabriele Patrizi took advantage of this feature to imagine the Lumia Tutto, a docking station for your Windows 10 phone which will offer a tablet or laptop-like experience for your phone.
The device is meant to be paired with the Lumia 940, which in Gabriele's version is powered by an Atom X7 processor and featuring a 2K screen, 4 GB RAM, 128 GB Storage, a 30 megapixel camera and 3000 mAh battery.
The Tutto (tutto means everything) tablet would have a 12 inch 2K screen, a massive 20,000 mAh battery, 2 USB-C ports, a type cover, pen and will charge your phone via Qi and attach to it magnetically, while transferring data over Intel Wireless Gigabit Docking.
The interesting thing about Patrizi's concept is of course that 90% of it is perfectly possible in the near term, and could even be produced by 3rd party accessory makers if there is enough demand.
Would you buy a Tutto to complement your new Windows 10 flagship? Let us know below.
Via