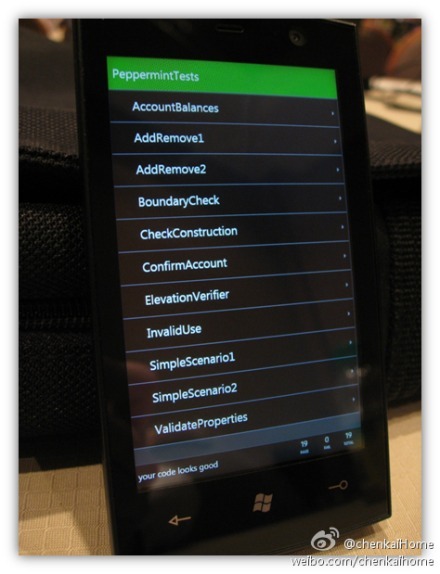 An unannounced LG Windows Phone 7 handset, which looks pretty cool, has shown up on the China Weibo micro-blogging site.
The handset, according to the description, may be an engineering sample, with the comment saying:
"LG's engineering machine, etc. when you can see at CES. Not for sale."
Maybe CES will be more interesting than we think for Windows Phone after all.
Source: chenkaiHome via WPCentral.com