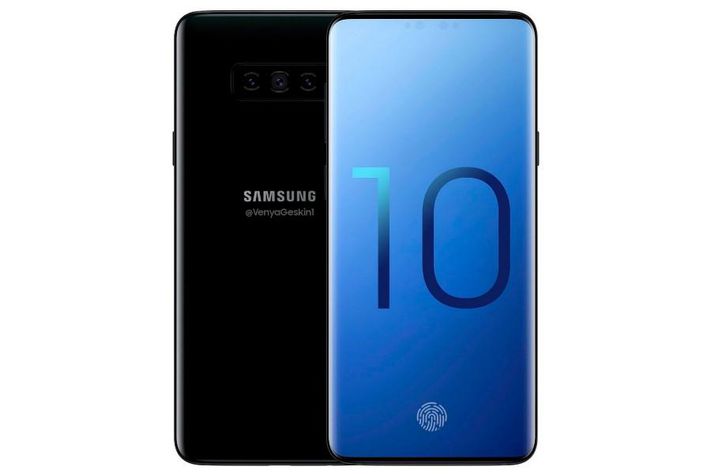 We have been hearing about Galaxy S10 for a long time now and one thing we know for certain is the fact that Galaxy S10 will launch somewhere around March next year. If that timeline is true, Samsung is almost done with the final design of the device and is testing final prototypes before mass production.
Mobile phone protective film manufacturers will not manufacture if they are not fully grasped (if the shape data of the mobile phone is wrong, they will face economic losses), so I believe that their protective film is more ready to express the true appearance of the mobile phone pic.twitter.com/BTm7qSMiwn

— Ice universe (@UniverseIce) December 4, 2018
Today, well known Samsung leaker, Ice Universe shared images of what looked like Galaxy S10's screen protectors. The new leak confirms the renders of the device which made it on the internet a couple of days back.
Galaxy S10+ protective film pic.twitter.com/zTV3qHEdOJ

— Ice universe (@UniverseIce) December 4, 2018
Not only that, but Ice Universe also shared variations of the screen protectors which come with two holes on the top, probably for the dual front camera. As we have reported in the past, Samsung plans to launch multiple variants of Galaxy S10 so there's a chance that Samsung will tweak the overall design of the device as well.
Samsung is expected to announce the Galaxy S10 at MWC in February followed by region-specific launches in March. Galaxy S10 is supposed to come in three variants which will include Galaxy S10, Galaxy S10 Plus, and Galaxy S10 with 5G support.
Via: BGR