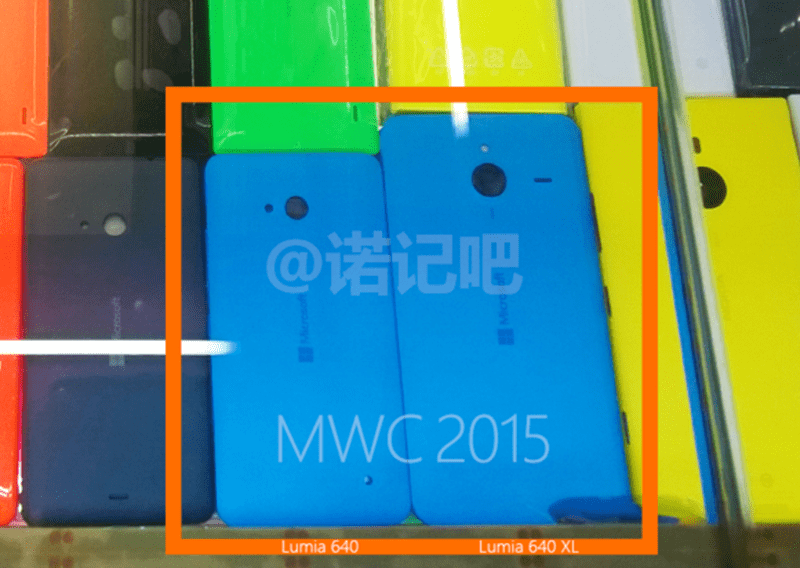 A new image of the Lumia 640 and 640XL (nee Lumia 1330) has leaked via Baidu in China.
The images are from the same source as the one which leaked the original Lumia 1330 images, and shows the 640XL to be a larger 5.7 inch device vs the somewhat smaller 5 inch 640.
The Lumia 640 is rumoured to have a 8.7 megapixel camera, 5 inch 720P screen and 8 GB of storage, while the Lumia 640XL will have a 5.7 inch 720P screen, 14 megapixel rear and 5 megapixel front facing camera and come with LTE.
The devices clearly have a strong family resemblance, and it may be the start of Microsoft creating more pairs of devices coming forward. Microsoft will be announcing the handsets tomorrow at Mobile World Congress 2015 and we should have much more detail, including hands-on, from their event then.
Via NPU