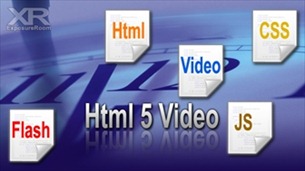 Press Release: ExposureRoom has announced a New html 5 Video Player Compatible with All Major Browsers, including the one found in Windows Phone 7.
ExposureRoom's new html 5 video player is not only compatible with all major browsers (IE, Firefox, Safari, Chrome, and Opera), it also has features that one would expect in any online video player such as skip ahead, change versions in mid play and full screen.
As browser vendors work hard at implementing various features of Html 5 in their browsers, they've also been enhancing support for the video tag. ExposureRoom has been monitoring their progress closely and have been simultaneously developing their own Html 5 video player and ensuring that it works in all major browsers. In addition to desktop players, the ExposureRoom Html 5 video player is also compatible with mobile devices such as Android based devices; Windows phone 7 based devices and iPhone/iPad.
The following are the major features of the ExposureRoom Html 5 video player that are supported across all major browsers. Some of these features are unique to the ExposureRoom player.
Skip ahead – The ability to skip ahead even though the video stream has not downloaded to that point yet. Similar to streaming video behaviour, the Html 5 video player uses pseudo streaming.
Change version while playing – The ability to be able to change the version of the video (Low, Medium, HD) while the video is playing. Unlike most other implementations, the ExposureRoom player seamlessly changes versions starting from where you left off.
Full screen – The ability to switch to full screen mode. Even though all browsers do not support this feature the ExposureRoom player support full screen mode across all major browsers.
ExposureRoom as also done some extensive performance testing across browsers and compared the performance against Flash player based video players. The results are quite promising.
A demo page showing off the capabilities of the new player can be found at  exposureroom.com/html5/
Read more about Exposureroom at their website here.