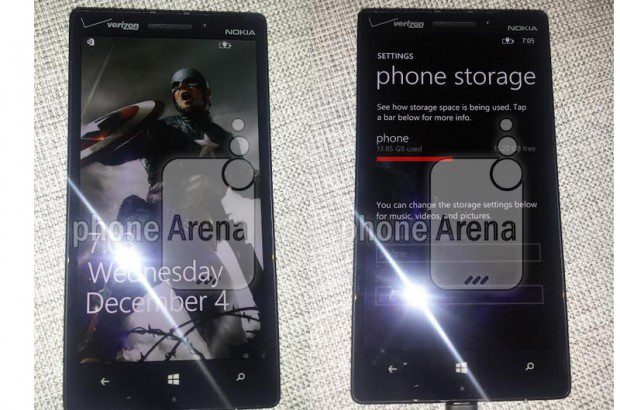 The Nokia Lumia 929 photos from Mexico leaked earlier this week was not of the best quality, but PhoneArena has now followed up with some better looking ones which makes the handset look quite fetching.
The picture above appear to confirm the device will have 32 GB of storage, and another image shows that it will have visual voice mail on Verizon.
See the collection at PhoneArena here.
Via Phonedog.com