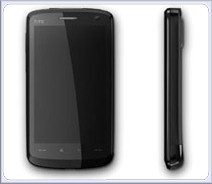 Theunwired has followed up their photoview of the HTC Touch HD with a video review of the device. See our embedded version here, but dont forget to pop over to theunwired post, as Arne is doing an Q&A about his time with the device right now.
Of note from the video is the new Opera Mobile tab switching mode, which is reminiscent of the iPhone.
Also interesting is that Opera Mobile seems to support flash content out of the box.
Via theunwired.net