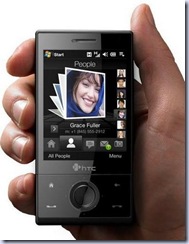 A new app has been developed on XDA-Developers.com which solves the annoying problem brought on by the lack of a proximity sensor on HTC's now older devices like the Touch Diamond, Pro and HD.
With these devices, the screen switches off soon after a phone call is started, preventing you from pressing on-screen buttons with your ear, but also preventing you from navigating various dial tone menus one often encounter. The only way to access these keys is to manually switch the device back on again.
The application, called Touch In Call Tweak, uses the G-sensor in the above devices to detects, while a phone call is ongoing, when a device is vertical (and presumably therefore held up to your ear) and switches the screen off, but also detects when the device is held horizontally, as when entering keys, and switches back on again.
According to the thread participants the software works pretty well, and is reducing annoyance levels all over the world.
Download Touch In Call Screen Tweak from XDA-Developers here.
Via FuzeMobility.com