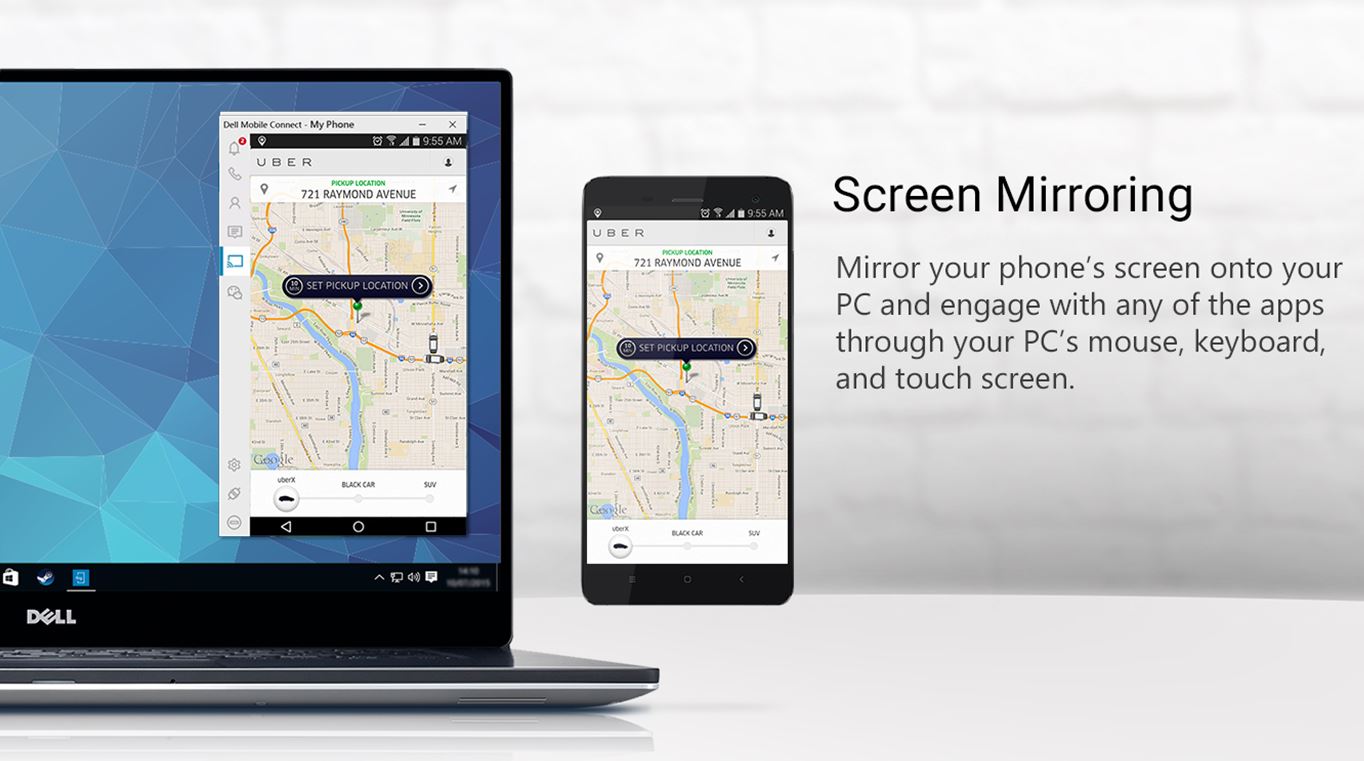 Dell today announced a new solution called Mobile Connect that brings whole new level of integration between your smartphone and Dell PCs. This is a complete wireless solution that integrates iOS and Android devices with Dell PCs. Once connected, users can make this app to make calls, send texts, get notifications and even fully mirror their phones to interact with their mobile apps.
Mobile Connect features:
Hands-free phone calls – make and take phone calls, automatically routed through your PC and handled by using your PC's speakers and microphone.
Text messaging – send and receive SMS messages using your PC's keyboard. SMS messages can be engaged with through the Message tab or through an SMS notification as it comes up.
Notifications – your phone and Android notifications will appear on your PC, enabling you to access them through your PC's mouse, keyboard, and touch screen.
Contacts – have your phone's contact book available through the PC, search for the right contact, and either make a call or send an SMS directly from it.
Screen mirroring – mirror your phone's screen onto your PC and engage with any of the apps through your PC's mouse, keyboard, and touch screen.
Dell Mobile Connect will come pre-installed on all new Dell consumer PCs including XPS, Inspiron, Vostro, and Alienware PC's starting in January 2018. Dell Moblile Connect apps are available for iOS 10 and above, Android 5 and above devices. Dell Mobile Connect apps can be downloaded from here.