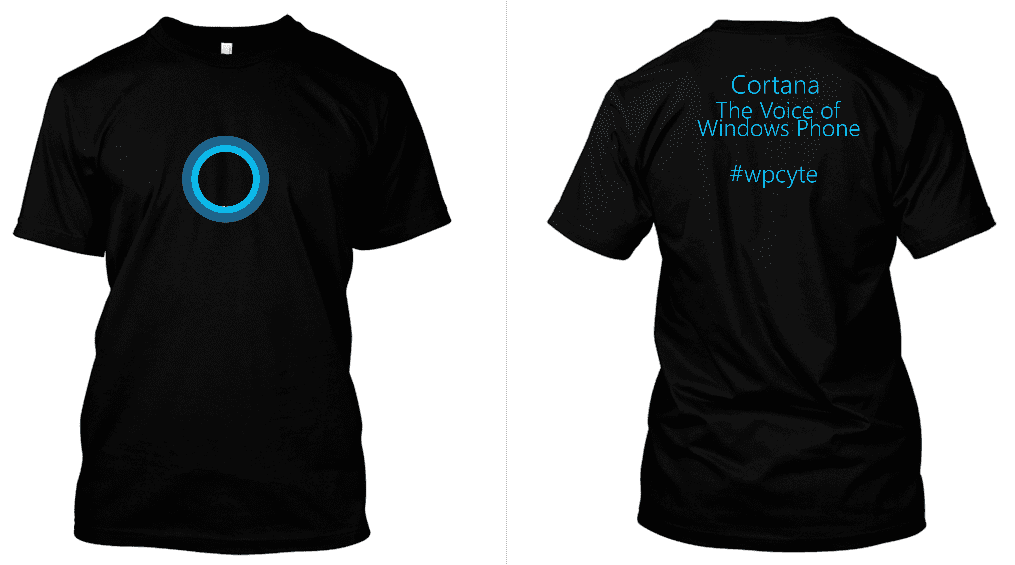 The WPCyte team are back again with another run of their popular Cortana fan T-shirts.
The 3rd part paraphernalia has returned with some small adjustments – the price has improved, the quality has increased, and the graphic is now somewhat smaller, with some explanatory text on the back for those who are not familiar.
The T-Shirts, which are available in white and black, cost only 450 INR ($7.32) and be ordered for worldwide delivery from Freshmonk.com here.
Order quick as no further orders will be taken after the 31st October 2014.